Copper and its alloys (brasses, bronzes, cupronickel, copper-nickel-zinc, and others) are natural antimicrobial materials. The mechanism by which copper ions kill bacteria is a complex by nature, but the effect is simple. Science suggests that copper surfaces affect bacteria in two sequential steps: the first step is a direct interaction between the surface and the bacterial outer membrane, causing the membrane to rupture. The second is related to the holes in the outer membrane, through which the cell loses vital nutrients and water, causing a general weakening of the cell.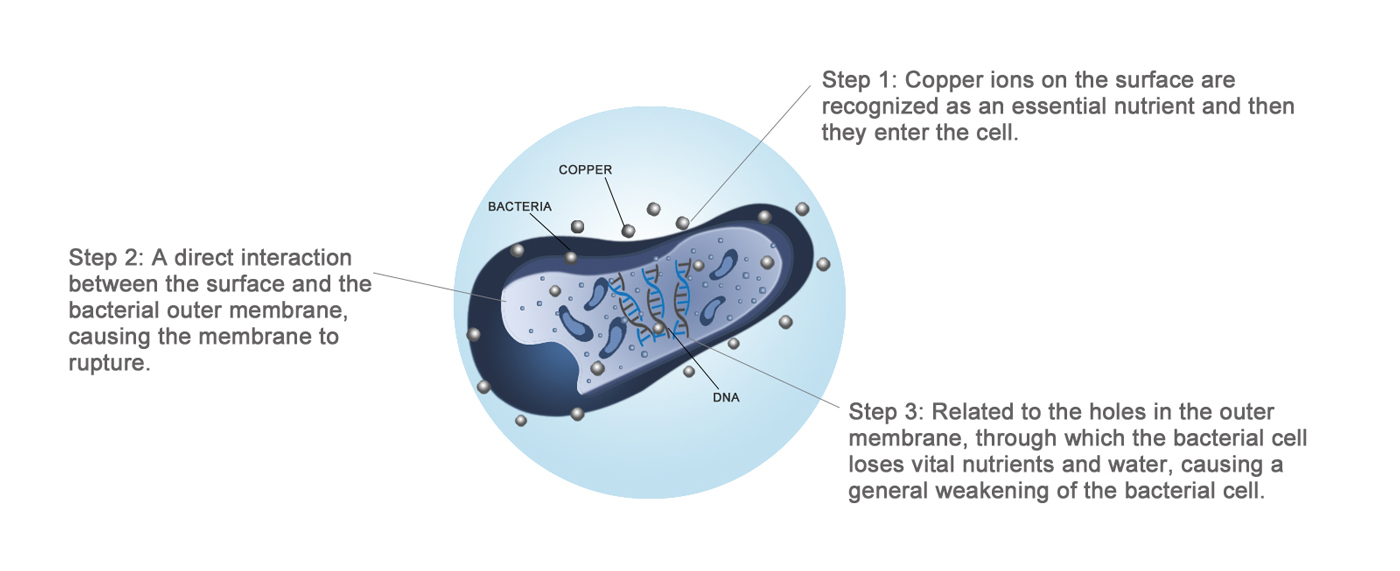 Through independent research and development, our company successfully manufactured the non-soluble type copper ions anti-bacterial nylon yarn, which is totally different from the traditional processing technic by soaking the finished yarn into the antibacterial liquid to obtain the antibacterial effect. JIAYI's copper ions anti-bacterial nylon yarn is made from adding the melting functional copper master batch into the melting PA6 chips at the beginning of the spinning. It perfectly combined copper ions excellent antibacterial function with nylon stretch yarn's good textile performance.
Features
1. Antibacterial effect:
Candida albicans Resistance: 99.99%
Escherichia coli Resistance: 99.99%
Staphylococcus aureus Resistance: 99%
2. Anti-acarus: (Mite-dispelling rate): 91%.
3. Anti-UV: 50+.
4. Excellent and long-lasting antibacterial effect: >80 times washing.
5. Textile contained copper ions will not cause an allergic reaction.
6. It can promote skin metabolism, make skin smoother after a period of contact.
7. Odor-free.
Application